21
Nov
According to recent reports, teenage sensation Kylian Mbappe, suffered a shoulder bruise in France's matchup vs. Uruguay.
Mbappe was injured during a 1v1 with the goalkeeper. The keeper slid out to clear the ball, and caught the young PSG forward in the aftermath. Mbappe tumbled through the air, and landed with his arm stuck behind him, which was the cause of the injury.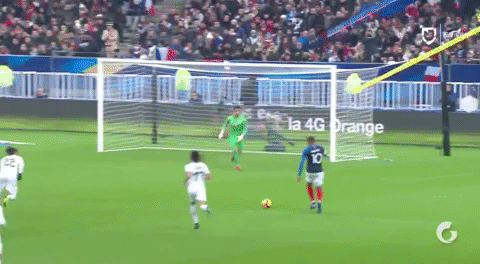 At first, it appeared that Kylian may have dislocated his shoulder. Medical reports from PSG have ruled this out, and the injury was labeled as a shoulder contusion, which is a fancy way of saying he bruised his shoulder.
We won't know the extent of this contusion until receives further evaluation. Hope he recovers soon!